The Ladder by Vrinda Pendred
'Ansel has no idea what might lie at the top of that ladder, but he knows he has to get on it.'
Ansel Hilliard doesn't need anyone. He doesn't need friends. He doesn't need family. At least, that's what he's always told himself.
But when the troubled boy moves in next-door, Ansel finds himself drawn into a lifelong friendship he never thought possible. As they grow together and dare to allow others into their hearts, they find that the turbulence of life doesn't always have to destroy you.
Inspired by the author's background of living with bipolar disorder, The Ladder is a story of self-discovery, and learning to face – and embrace – the darkness we are all afraid to admit lies inside of us.
Get your copy at Amazon: US Readers UK Readers
What Others Are Saying
'I don't feel like I've read such an important story since the first time I read The Catcher in the Rye.'
'This book was absolutely beautiful in its realness. So often throughout the book I was left speechless.'
'This is a profoundly affecting story that needs to be told again, and again.'
'This book was absolutely beautiful in its realness. So often throughout the book I was left speechless. I'm sad the book is over, as I always looked forward to starting off where I stopped the day before. Love love love it!'
'This book gave me some insight on what it may feel like to grow up with a mood disorder such as bipolar or other mental illness. It is also an excellent coming of age novel. You really feel like you have watched the characters grow up and you know them personally.'
'This is a book to make you truly think. A beautiful story where we begin as children and end up as troubled adults. The characters were flawed but perfect. Flawed in that they weren't always happy or off on some dangerous mission. They were just teens looking for a way to live life.'
'An amazing friendship book. One that makes you run out and want to hug the friends you have in your life or look for new ones that will somehow bring the relationships in this book.'
All quotes are taken from reader reviews on Amazon and Good Reads
---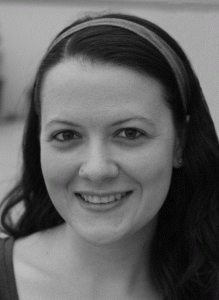 About the Author
Vrinda Pendred is a graduate of English with Creative Writing at Brunel University. She completed work experience with Random House and proofread for Mandala Publishing. She is married with two children and lives in Hertfordshire, England, where she does freelance editing and proofreading. She is also a writer, and you can learn more about her personal work here.
Vrinda has five neurological conditions: Tourette's Syndrome, Obsessive-Compulsive Disorder, ADHD, High-Functioning Autism and bipolar disorder.
Of such conditions, she says: 'There really aren't enough books and websites out there preaching positivity regarding these types of conditions – nor is there enough that expresses how truly difficult it can be to live with one of them (let alone more than one, as many people do). Yet I have heard/read so many times that people with neurological disorders are usually highly creative people (indeed, many psychiatrists believe certain nervous disorders might even be a prerequisite to being so creative) – and that art/music/writing can be incredibly therapeutic.
'This is why I wanted to start this imprint: to provide a creative outlet for people, and (hopefully) to change a few minds out there about what neurological disorders really are – including not just the limitations, pain or frustration, but also the more positive, beneficial "symptoms" of these strange conditions.'
Be sure to read her own contributions to Conditional Publications' debut release Check Mates: A Collection of Fiction, Poetry and Artwork about Obsessive-Compulsive Disorder, by People with OCD – and to read her novel The Ladder (inspired by her personal struggle with bipolar disorder), as well as her short fiction, all available for purchase from Amazon.