Beating the Adversary: A True Story of Schizoaffective Disorder
by Richard David Price
Ever since Rick fell off a chair as a toddler, he's seen things no one else can see. The monsters are no longer confined to his comic books – they're real, and they want to drag him out of high school and into the depths of Hell. Nothing and no one is what they seem. No one can be trusted.
This is the true story of a teenager battling the demons of his mind while he struggles through adolescence. It's an intense coming-of-age journey from school to hospital to eventual survival – and a lesson that no matter how powerful your adversary is, you too can beat it.
What Others Are Saying
'A fascinating and terrifying narrative of the challenges of growing up with a serious mental disorder. This is a book everyone would benefit from reading. Rick should be commended for his strength and opening a dialogue about our society and mental health.' –Ryan FitzGerald, Co-Founder of Depression Tribe.
'This is a powerfully moving insight into the serious mental illness affecting a young person. The simplicity of the language really enhances the emotional impact of the narrative, especially when the reader is not really familiar with mental illness first-hand. This is a book that everyone should read.' –Amazon Reviewer

'Author Richard David Price has presented an unflinching and immediate description of his passage through some very dark places. At his best, he brings the reader into his experiences with a plain, eloquent honesty even as he confronts the most hellish turmoil. To read his book is to walk beside him as he struggles his rugged path toward a personal redemption. This book will have great value both to professionals looking for an accurate representation of schizoaffective mental states from the inside, and to those who also struggle with those states and seek to shed light on their own wilderness.' –Amazon Reviewer
---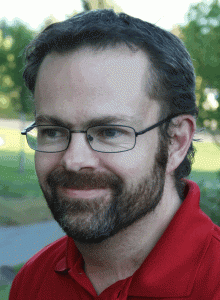 About the Author
Richard David Price was diagnosed with schizoaffective disorder as a teenager, as a result of a childhood accident.  Despite his difficult adolescence, he went on to complete a Master's Degree in Business and has two children to whom he is devoted.
He is a devout member of the Church of Jesus Christ of Latter-Day Saints and feels his mission in life is to help spread hope that we all can overcome our personal challenges.
You can read more about Richard at his website, which features his poetry and a regularly updated blog about rising above depression.