Buy the book Beating the Adversary and receive the novel
The Ladder by Vrinda Pendred as a FREE gift.

STEP 1: Buy the book
Beating the Adversary
(in paperback or Kindle)


STEP 2:

About Beating the Adversary by Richard David Price

Ever since Rick fell off a chair as a toddler, he's seen things no one else can see. The monsters are no longer confined to his comic books - they're real, and they want to drag him out of high school and into the depths of Hell. Nothing and no one is what they seem. No one can be trusted.

Beating the Adversary is the true story of a teenager battling the demons of his mind while he struggles through adolescence. It's an intense coming-of-age journey from school to hospital to eventual survival -- and a lesson that no matter how powerful your adversary is, you too can beat it.

'A fascinating and terrifying narrative of the challenges of growing up with a serious mental disorder. This is a book everyone would benefit from reading. Rick should be commended for his strength and opening a dialogue about our society and mental health.'

Ryan FitzGerald, Co-Founder of Depression Tribe www.depressiontribe.com

LENGTH: 422 pages

About Your Bonus Gift: The Ladder by Vrinda Pendred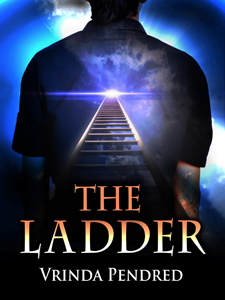 'Ansel has no idea what might lie at the top of that ladder, but he knows he has to get on it.'
Ansel Hilliard doesn't need anyone. He doesn't need friends. He doesn't need family. At least, that's what he's always told himself.
But when the troubled boy moves in next-door, Ansel finds himself drawn into a lifelong friendship he never thought possible. As they grow together and dare to allow others into their hearts, they find that the turbulence of life doesn't always have to destroy you.
Inspired by the author's background of living with bipolar disorder, The Ladder is a story of self-discovery, and learning to face – and embrace – the darkness we are all afraid to admit lies inside of us.
PDF LENGTH: 295 pages