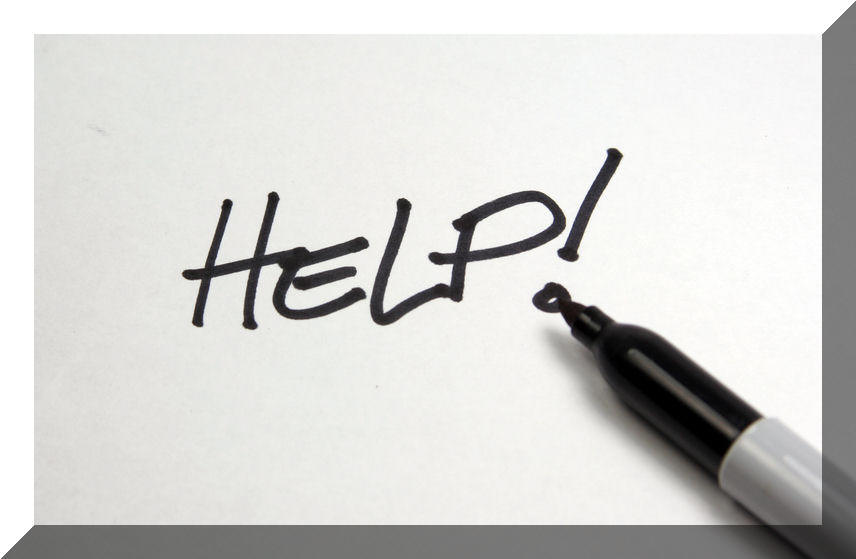 Recently, a 'Check Mate' of mine sent a bunch of us a group message saying they were struggling to cope on their own and needed help. Around the same time, another friend made a public announcement that he had lost a loved one. Dozens of people flocked to show support. Some of us (like me!) haven't even met him, but we care just the same, through the friendships we have formed online.
The key here is that while our support won't help my friend grieve, or fix my other friend's circumstances, neither of them is alone. They both have an outlet to release their difficult emotions.
So many of us – myself included – are afraid to reach out when we most need to. I was discussing this in that group message and we all agreed a lot of it comes down to fear of rejection. We worry we're a burden on others, or that people will tire of our problems, or simply not care, and our feelings will be invalidated. We find it 'easier' to go it alone.
Message to self: this is STUPID.
It has never been easier to do anything alone. On the contrary, it's stressful and overwhelming. And no one EXPECTS you to do it.
There's a term in the world of investments that applies here: 'diversification'. It refers to the art of investing in many different areas, each uncorrelated to one another, so if one area does poorly, the others will hopefully pick up the slack and you won't lose all your money. The point? It's a well-proven fact that putting all your eggs in one basket is a RISK.
None of us knows everything or is the best at everything. That's the beauty of the world. There are so many varieties of people and lifestyles out there. They're meant to complement one another. When you start a company, you don't do it all on your own; you have a team, each member with different strengths to balance out each other's weaknesses. I'm sure all of us would agree with this principle.
So why don't we apply it to our lives?
We're constantly told to be strong. When people ask how we are, we're expected to say we're 'fine' even when we're not. If we're unhappy, we're meant to take some pills and shut up. But hiding your struggles / suppressing your sorrows until it's too late is NOT strength. Admitting you find something hard takes courage, and being vulnerable with someone is a form of bravery. Swallowing your pride and fears and asking for help when you need it is one of the strongest things you can do.
I challenge you (and myself!) – instead of waiting until you collapse to ask for support, ask for it when you're going through little challenges. The smaller the challenge, the simpler the support request. It doesn't need to be drama all the time; regularly talking about the little things is just making conversation. Get people's insight right away, when the problems are still tiny – before you feel like things are spiralling out of control. It will actually be less of a weight on your friends' shoulders that way, too 🙂
If you have a story or message to share, please contact us here. We don't mind if your story is inspirational or simply a way of getting things off your chest.  We proofread all stories, but we censor nothing.  And if you want to make sure you don't miss out on the stories other brave people share with us, be sure to click the 'Subscribe' button at the top-right of this page.